Miles Redd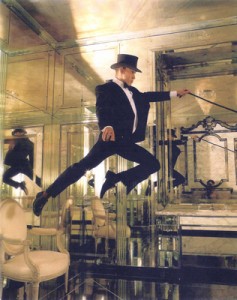 Miles Redd embarked on his interior design career after graduating from NYU, honing his skills with luminary antiques dealer John Rosselli and decorator Bunny Williams. In 1998 he opened his own design firm in New York City's NoHo neighborhood.
He is known for his quirky brand of cozy glamour. His unique aesthetic vision is characterized by playful mélanges of high and low, invigorated with whimsical splashes of color and modern gestures. Drawing on inspirations ranging from Richard Avedon fashion photographs to Rene Gruau illustrations, Redd has crafted interiors for a wide array of venues. His trademark approach to design has brought to life rooms infused with boldness, fantasy, and sophistication.
Miles was the creative director of Oscar de la Renta Home from 2003 to 2013. His work has been featured in Vogue, W, House Beautiful, Elle Décor, Veranda, and Architectural Digest. Miles was most recently honored as one of Architectural Digest's "AD 100" in 2012, 2013 and 2014.
Miles Redd, LLC 236 West 26th Street, Unit 802, New York, NY 10001
T (212) 674-0902 F (212) 674-7056 [email protected]
---

David Kaihoi
Born and raised in Minnesota, David Kaihoi studied art and art education at Bethel University in St. Paul, where he discovered a passion for making ceramic sculpture and mixed-media collage. In 2002, Kaihoi followed another love, his wife, to New York City. Living in East Village, he continued making sculpture in a Chinatown studio while working for the art installation firm ILevel. It was the installation work that truly lured him into world of decoration and design, exposing him to the finest private collections and interiors New York has to offer and introducing him to leading tastemakers and designers, including Miles Redd, who was so impressed with his refinement and sharp eye that he offered him a job.
In 2008, Kaihoi joined Redd's eponymous firm and became Miles right hand man, all the while honing his own unique vision in the design world; a fiercely blended downtown sensibility with refined uptown taste. David brings the discerning perspective of an artist to his interior work with a bold play mix of materials and a confident use of space.
In 2016, Kaihoi launched a collection of fabrics and wallcoverings with esteemed fabric house F. Schumacher, and in 2018 he debuted an artful collection of mixed media tapestries and hand knotted Y-shaped rugs for their sister company Patterson Flynn Martin. His work has been published in the Wall Street Journal, Better Homes & Gardens, and Metropolitan Home. His own successive apartments in East Village were featured on the covers of House Beautiful and Elle Décor, respectively, where he currently lives with his wife and two children.